70 FAMILIES RECEIVE COVID'19 RELIEF FOOD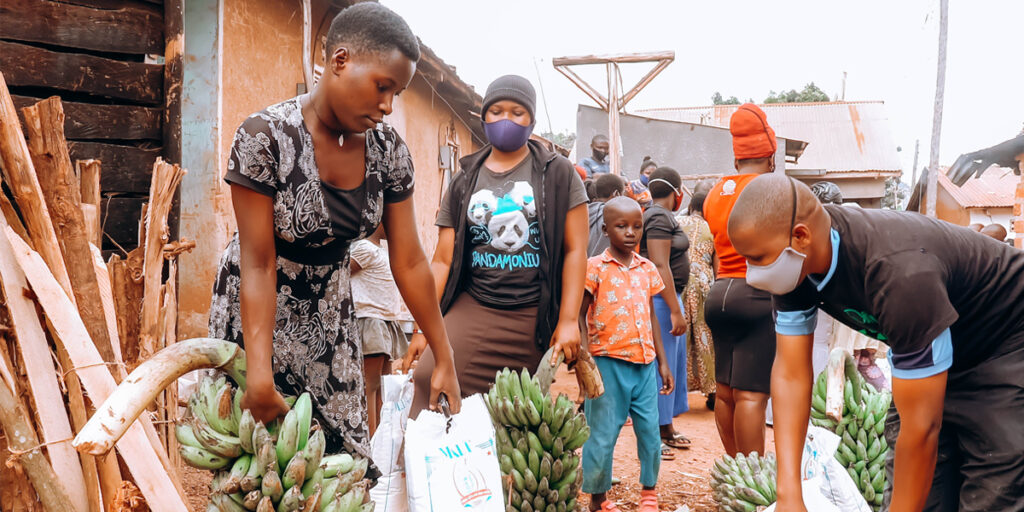 Waves of the Covid'19 pandemic continue to disrupt several communities across the world and our community here in Uganda is no different.
Since the 7th of June 2021, the entire country has been put in a total lockdown restricting inter-district movement. The 2nd wave has been deadly, affecting so many people's health and registering the highest death rate since Covid'19 hit back in 2020.
Our people have lost their jobs thus affecting them to earn a living so as to support their families with the basic needs such as food. Hundreds of families are struggling to even feed on one meal a day and many continue to starve due to restrictions to move and work in order to earn something to eat.
We have been blessed by our generous donors that stepped in to help our people out. As Suubi, we were able to provide food to 70 families in the underserved community of Masanafu. Each family was able to receive 10 kilograms of maize flour and a bunch of matooke (staple banana food in Uganda).
Beneficiaries were overwhelmed and truly grateful for thinking of them in such a difficult time. It's amazing how one act of kindness can positively impact and put smiles on people's faces in a community.
We are thankful to our donors. This impact would not have been achieved without your financial support. May God richly bless you all!